Industriemuseum Nordwolle Delmenhorst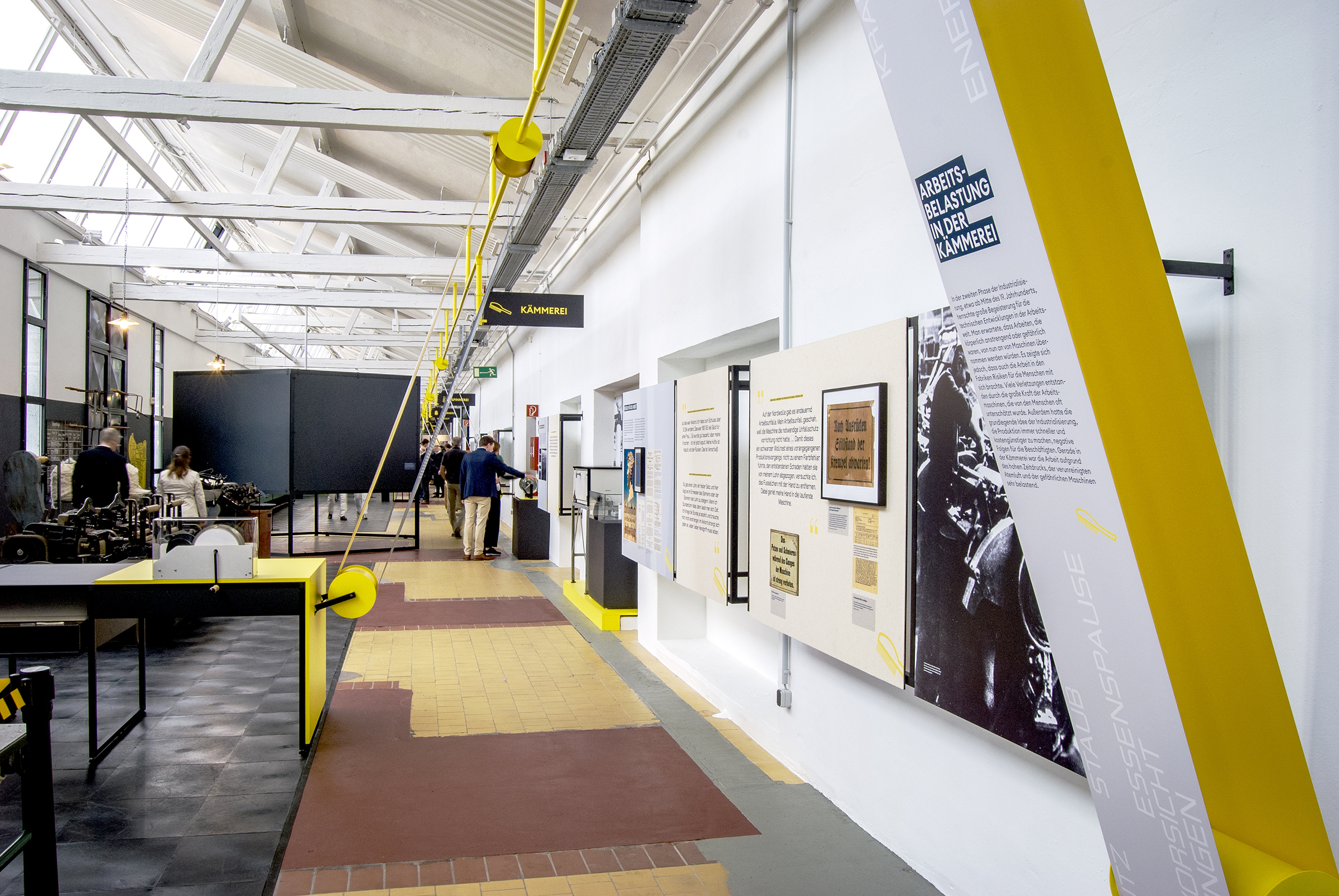 Together with Berlin-based studio beier+wellach, we developed and executed a new exhibition for the Industriemuseum Nordwolle in Delmenhorst, Germany. The aim of the exhibition was to tell the story of the region's history as a centre for the wool and textile industry in Europe in the 19th and 20th centuries.

A key component of the concept is the transmission axle that runs through the exhibition, referencing the central transmission that powered the looms when the space was an actual factory, producing wool-based products for Germany and abroad. Specially-designed table modules allow flexible display areas for objects and invite the visitor to explore. These elements are supported by wall-mounted graphic panels recounting the story of the local wool industry through text, images, videos and artefacts.